Who We Are
Join the community and gain access to extensive member benefits.
Learn about our regular in-person & virtual events.
Connect with likeminded clinicians and learn what's happening in your city.
About the Hosts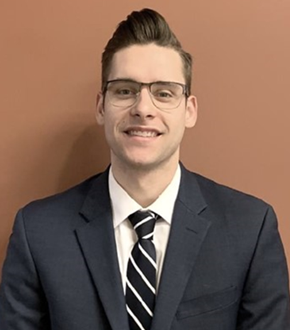 Nicholas Heniff
I was introduced to integrative medicine in 2018 when deciding not to pursue my chiropractic career. The traditional medicine world was failing me when I kept seeing doctors recommend drug after drug based off symptoms patients presented instead of getting to the root cause. I even saw this in my own lifestyle when suffering with chronic sinusitis, anxiety, and depression.

I started my journey with Ortho Molecular Products in 2018, and I serve as the Account Executive for the Utah territory. My educational background and work experience in exercise science, biology, and chemistry has allowed me to find a place in the integrative world. Through my network of providers in Utah, I have had the ability to help clinicians and patients enhance how they practice and use integrative medicine.

My vision for the Utah Functional Forum is to create a community of like-minded individuals where the goal is to transform the practice of medicine and reshape how people look at medicine.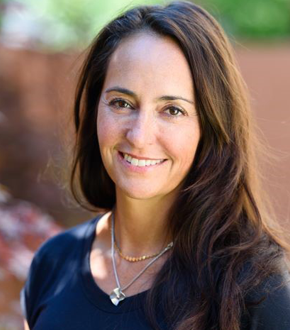 Dr. Amy De La Garza
I am a family practice physician who has dedicated a large part of my training and professional practice to the care of patients with substance use disorder (SUD). In 2017 I opened the first community based co-located behavioral health and SUD outpatient clinic with my former business partner, Dr. Jonathan Bone, Doctor of Psychology. Last year I completed a fellowship in Addiction Medicine at the University of Utah. In 2021 I also completed a two-year training to become an Institute for Functional Medicine Certified Practitioner (IFMCP).  I am one of only seven IFMCP physicians in the state of Utah, and one of only a few Addiction Medicine and Integrated/Functional physicians in the country. I am certified in auricular acudetox by the National Acupuncture Detoxification Association and have completed my initial training in Mindfulness Oriented Recovery Enhancement with Dr. Eric Garland.
In late 2021 I joined Novamind as the Medical Director of the downtown SLC location and the Director of Substance Use Disorder Programs. Novamind is committed to providing innovative therapeutic modalities to patients with behavioral health conditions as well as conducting research in the application of psychedelics to these diagnoses. My role includes the development of novel outpatient SUD treatment programs as well as the implementation of functional and integrative approaches to the care of all behavioral health diagnoses.
I am committed to the education of patients, families, and my community. I have provided educational lectures at the California Society of Addiction Medicine, the Utah Addictions Update, Generations, and the Psychiatric and Behavioral Health Learning Network. I have led discussions about medications to assist in recovery for the Salt Lake Bar Association, various parent groups, 12-step organizations, and schools in the Salt Lake area. I believe that education and continued dialogue about the evidence-based treatment of SUD, including lifestyle and complementary approaches, is crucial to the healing of our communities.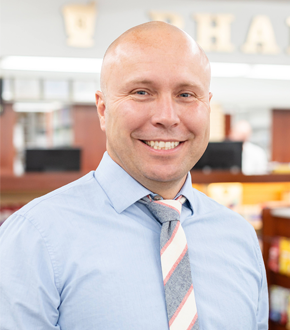 Christopher Cox
Chris is a compounding pharmacist who specializes in creating customized medication formulations for patients. This can include combining multiple medications into a single dose, altering the strength of a medication, or changing the form of a medication to make it easier for a patient to take. He has nearly 20 years of experience in hormone replacement, pain management, autoimmune, and integrative medicine. As a compounding pharmacist, he works closely with physicians and other healthcare providers to ensure that the medications they prepare are safe, consistent and effective for the patient. Chris has a Pharm.D and other advanced trainings in compounding. There is no better satisfaction than helping a patient find solutions to healthcare challenges that have been unsolved for far too long.
Why You Should Join Our Community
Healthcare practitioners and clinicians, you are not alone.
Since 2014, the Functional Forum has been the place where likeminded healthcare professionals have come together to learn, build their communities and enhance patient care and practice management. As a branch of the Functional Forum, our community provides a space for functional integrative healthcare professionals from all disciplines to thrive and catalyze the transformation of medicine.
Clinicians join this community so they can meet likeminded practitioners and:
Gain trustworthy referrals
Expand their clinical toolboxes with exclusive resources and information
Brainstorm with peers on patient cases
Gain access to thought leaders in the industry
Connect with new patients
Learn best practices for running a modern practice
Who can become a member?

This is an inclusive community of health professionals passionate about root-cause care.
Conventionally trained practitioners interested in functional integrative medicine
Generalists (primary care, family medicine)
Integrative Medicine (chiropractors, acupuncturists, physical therapists, dentists)
Specialists (psychiatrist, pediatrician, cardiologist, etc.)
Lifestyle medicine, precision medicine and naturopathic medicine practitioners
Medical stakeholders
Digital health entrepreneurs
Sponsors of Salt Lake City, UT Functional Forum Community
Inspiration, community and practice management solutions
E-learning content, programs and podcast help practitioners streamline and scale their practices
Professional-grade dietary supplement brand backed by research and results
170+ products for a wide range of health categories, from foundational nutrition to GI health and immune support
- Rupa Health is the best place to order labs. From beginning to end, we take care of the entire labwork ordering process

Order, track and gert results from 30+ lab companies in one HIPAA-compliant lab portal

 No membership or subscription required. Your patients get discounted wholesale prices plus a 7% service fee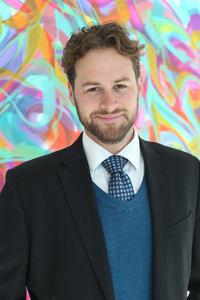 "Building local communities of integrative practitioners around the world is the most important next step for the reinvention of medicine" 
- James Maskell, Founder of the Functional Forum
Subscribe for the Latest in Root-Cause Medicine